What are the 5 essential features every e-commerce website needs?
Due to the advancement in technology and increased usage of the internet, it has become easier for every businessman to launch an online store. If you want to create a new e-commerce store for your business or want to improve the functionality of your existing store, then, there are some elements that are necessary for the e-commerce website to stay competitive in this digital world. Customers today are very aware of technology, and if one site is not user-friendly, they will immediately visit another. Hence, if you want to have a successful website, along with good design and layout, it should have clear navigation as well as security features. PECS is the best and most popular e-commerce website development company that can create your e-commerce website. In this blog, you will read about the 5 essential features that every e-commerce website needs.
5 Essential Features for Every E-Commerce Website:
The most important feature of an e-commerce website is that it should be user-friendly. The design of the website should be very clear and simple, so that the customers can easily find what they are searching for; otherwise, they will visit other websites. Products should be properly categorized because some customers search for products by brand and others shop by category. The search bar should be simple and immediately show all the relevant items that are currently on sale.
An e-commerce website must have a security and privacy feature, as it assures the visitors that their personal and financial data is secure. Security and privacy features contribute to the user's trust. Because when customers purchase something online, they want their financial information to be secure. Hence, for privacy, an encryption facility should be available on the website in order to secure the user's personal and financial data. Along with this, a privacy statement should be on the website, which explains how users' data will be used.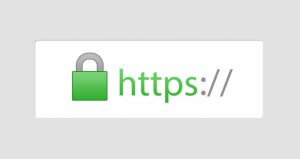 On the e-commerce website, another crucial element is the images. The images must be of good quality in order to show the clients how the product appears. This will help the client decide whether they wish to purchase the product or not. Make certain that the images on the website are of various angles and colors. Most importantly, the loading speed of the website should be faster.
For all e-commerce websites, the content is very important. If you want to rank your website at the top, then you should always add fresh and unique content to your website. It is strongly advised not to duplicate the Meta description or product description on your website. Most importantly, you must use relevant keywords on every page of your website, as this will improve the site's quality and increase the keyword density of your blog posts.
It is critical that you use a "call to action" button on your website to direct visitors to the action you want them to take. Like, if you put a sale on your products, then the CTA button will be "Click Here to Save 40%." The CTA button will be a great help to your customers and will also help increase your business. This will show that you care for your customers and make things easy for them.
Make sure these functionalities are present on your e-commerce website. If these important features are not included in your website, then you must hire a reputable e-commerce website development company to create your website. These features will help you improve your online business and become successful in this digital era.