Android 12 is here! Each year, Google releases a major software update to its Android mobile OS.
In 2020, it rolled out Android 11. And this year, it's announced Android 12, and it's available now in form of a public beta. Long story short, it's not quite ready for final public consumption yet, but we're only a few months away. As per reports, the final, finished version of Android 12 will get its official rollout for compatible handsets by September 2021.
Is there anything new in Android 12?
 Yes, a lot. In the official release, there is going to be a whole lot of changes including a plus fresh customization, a dramatic overhaul of the user interface and privacy capabilities. Few of the changes are mentioned below:
The first thing that the user who is running Android 12 in his/her phone will be the new lock screen clock. A large digital clock will be displayed right in the centre of the screen.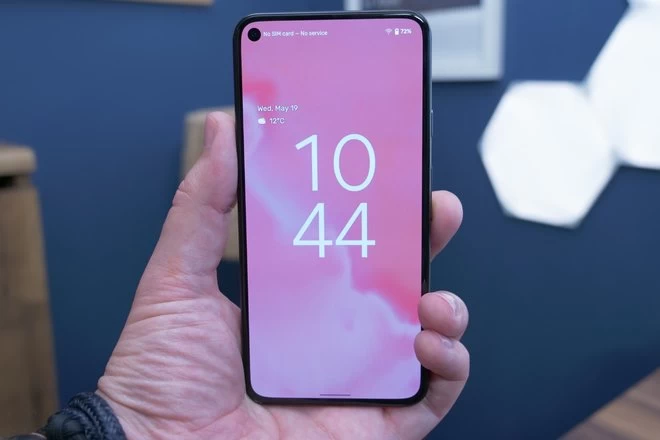 In Android 12, a brand new design for the PIN Code keys has been give. This will be visible when you swipe to unlock a phone. The buttons are large, minimal, and round along with pastel shades. It is assumed that eventually the same design will be visible on the phone dialer as well.
With the changed windows style, the section for Notifications has undergone a design overhaul too. They are automatically grouped per app, or separated out if they are not conversational.
There is an easy new snooze control that you simply tap to snooze instead of swiping on the notification. You can also snooze specific notifications for a set amount of time.
In order to have a look at the Notifications and Quick settings, an Android user has to swipe down from the top of the screen. Now in current Android version, we see little round toggles but in the new version, the case is different. They have been replaced with much larger rectangular controls.
As far as the colour is concerned, it reflects your choice of accent in the 'Styles and Wallpaper' screen, but will eventually be customisable to a much greater degree.
Although the previous versions of Android has improved its themes and provided customization options, what's new in Android 12 is that you can now customise your home screen grid more. Moreover, Google has added one more grid option, where you can have 4×5 as well as 4×4, 3×3, 2×2 and the default option
6. New picture-in-picture (PiP) controls
This feature for PiP has been around in Android for a while. In new version, you can have a small floating video playing on screen even when you're not in the video app. These controls make it possible to enlarge the window without going full-screen.
According to sources, Android 12 is introducing features like rolling screenshot and one-handed mode. Also, there are rumors that Pixel owners might get a face-based screen rotation function to keep the screen pointing the right direction even when the user is lying down.
Android 12 also promises to make your device faster and more responsive. Google claims that it will reduce the CPU time needed for core system services by up to 22% and reduce the use of big cores by the system server by up to 15%, all of which should also mean improved battery life.
With latest technologies and tools emerging in this digital era, our team at PECS stays upgraded and develops Mobile Apps which are compatible with iOS, Android or Windows platform.