All businesses opt to choose the right platform for a stronger online business foundation. And in these pandemic times, we are well aware that majority of purchase that we do is online through webshops. Now, if you are venturing into building an eCommerce website/portal, you should start by choosing a right eCommerce platform. This blog will summarize some elements of an online platform and highlight the best eCommerce platforms.
What is an eCommerce platform?
Fundamentally, an eCommerce platform is the backbone of an online retailer, software in which businesses host, manage and launch their online stores. It providesfeatures that allow the merchants to build a branded online storefront to locate and sell their products and services.
Best eCommerce platforms in 2021
One of the most popular eCommerec platforms in the world, Shopify helps you create an online store easily and quickly with many available templates. You can customize them to best fit your online retailer needs or design your own store's look.
The company claimed: "You don't need to have any technical or design experience to create a beautiful online store easily."
It provides a full CMS (Content Management System), giving you the power to manage the layout and functionality of your online store. One of its outstanding benefits is that it allows the users to manage their store on Shopify mobile apps. It is a fully responsive platform that helps the user to manage, track and modify their store anywhere regardless of access from any device.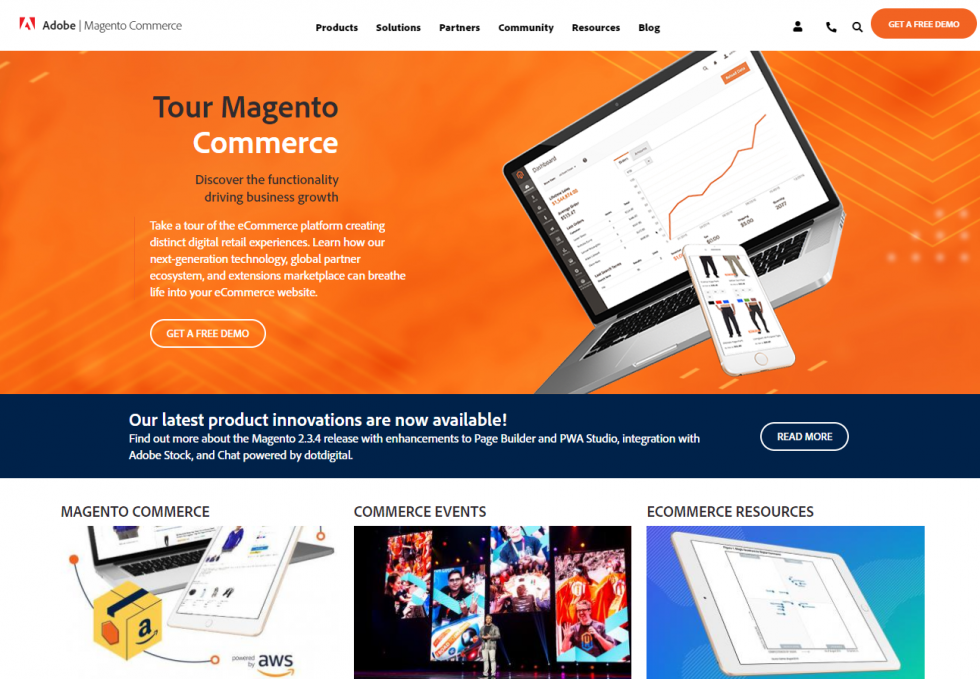 It is one of the most used eCommerce platforms in the world and is well known for being incredibly complicated, yet at the same time sheds significant benefits. Some of its outstanding benefits include –
Advanced SEO – Being SEO efficient, it gives online stores an opportunity to rank higher on search engines like Bing, Yahoo, Google, and more.
Spacious and sturdy – Allows a site with upto 5,00,000 products and managing 80,000 orders per hour
Customizable security permissions – Supports you to customize multiple levels of security permissions, ensure site's security and control internal access.
Saves resources – It is an open – source and saves time. How? With one instance of Magneto, you can manage numerous eCommerec stores with various languages and currencies.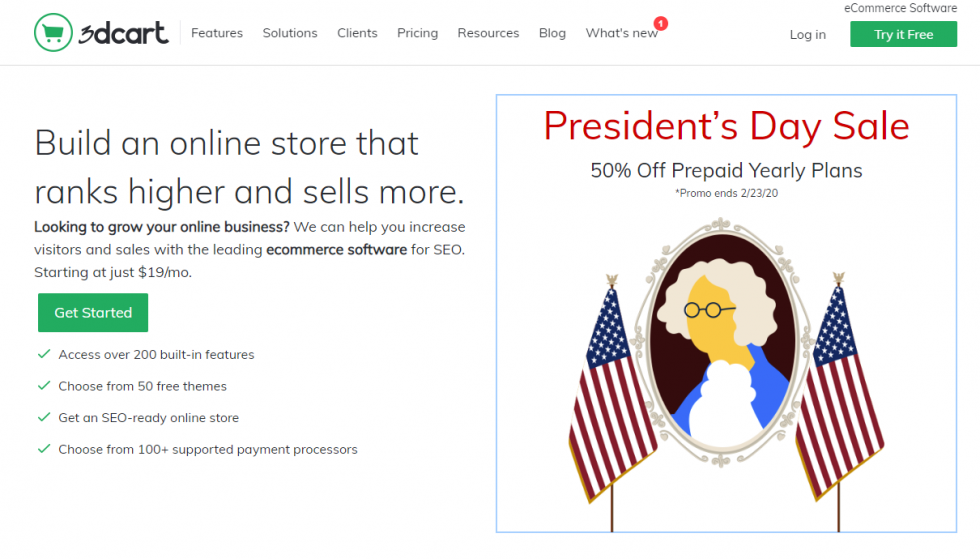 It is a secure and powerful eCommerce software that has served over 22,000 online businesses in its service experience. 3DCart has over 50 free themes, offers SEO options, 200 built-in features and supports over 100 payment processors.
The company makes sure that online merchants build stores that rank higher and sell more. By providing mobile – ready themes, intuitive features and marketing tools, 3DCart makes your store convert higher and increased conversion rate.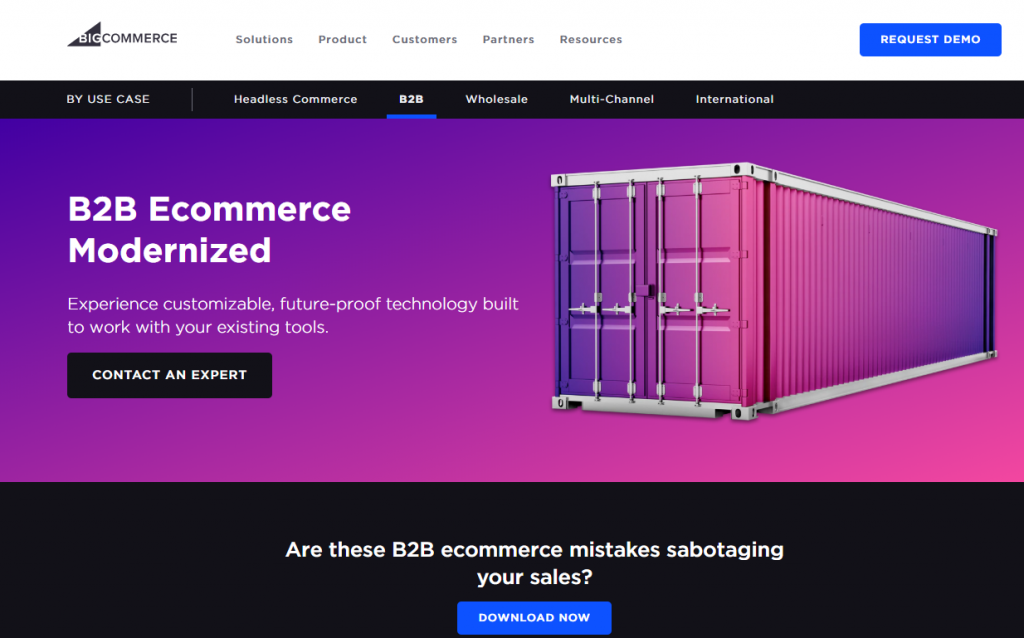 It is one of the world's leading cloud eCommerce platforms and is well-known for its low total cost of ownership and highly flexible APIs.
It provides you with a comprehensive set of tools with a number of options and features.
Businesses that cover both B2C and B2B clients can use this, as it is easier to create different price lists or catalogs for different customer groups via BigCommerce.
This platform's initial learning curve is comparatively higher as compared to other eCommerce platforms because of its complex built-in features. However with the right guidance and know-how mentioned on its website, it is very much possible for a new brand to learn about this platform and make of it quickly.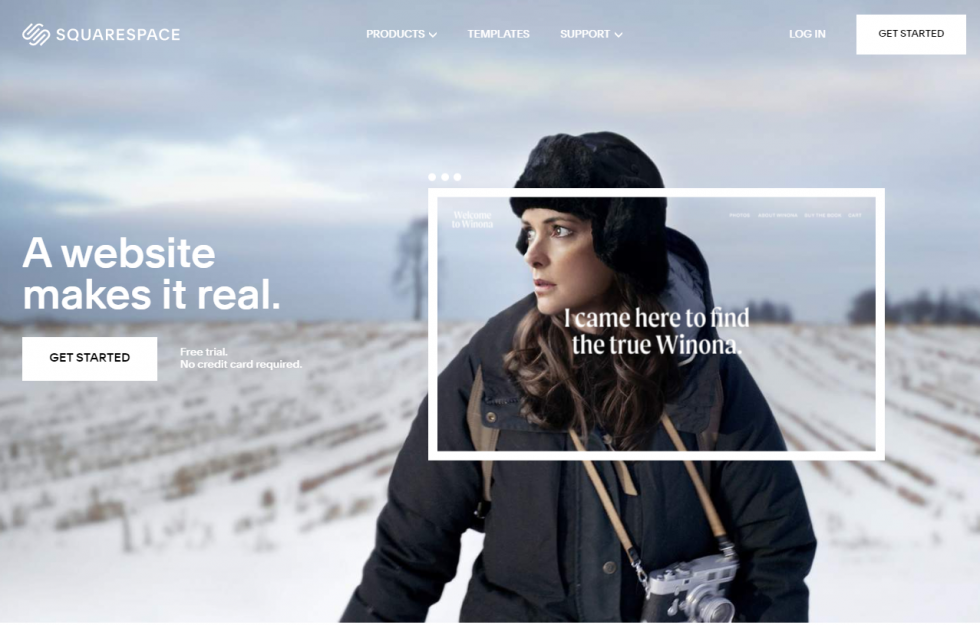 It is a friendly and easy-to-use platform that empowers users without any coding background to create user-friendly and beautiful e-commerce website. Whether you are a beginner or an established brand, this platform gives you enough that will help you run and grow your business online.
With numerous features and tools for building an eCommerce website, Squarespace provides hosting in all available packages.
It is famous for its award-winning designs. It has ample number of options for templates and intuitive tools to design your website in your personal style.
As we have seen, different eCommerce platforms offer different features based on customers' needs. At PECS, we mean to avail the best E-commerce website design company in india and get professional services to build an online store. Nevertheless, always make note of the below factors carefully before opting for any platform:
Whichever platform you choose, ensure your website us constantly updated and managed
Opt for good web hosting
Seamless and intuitive payment processors and shopping cart
Customer service support and user experience
Site security and protect customers' data